Wow so I have SERIOUSLY neglected the bloggin. But I figure since I am insanely pregnant and taking care of two toddlers by myself I will be excused :) It has been a fun month here in UT, with the exception of my sisters bout with swine flu. Thankfully lots of prayers and fasting were answered and she was removed from her ventilator and is on her way to full recovery! Thank you to those who checked in with me about her I really appreciate it! We were lucky enough to spend fathers day with Chris! Woo hoo we love our daddy and miss him sooooooooo much!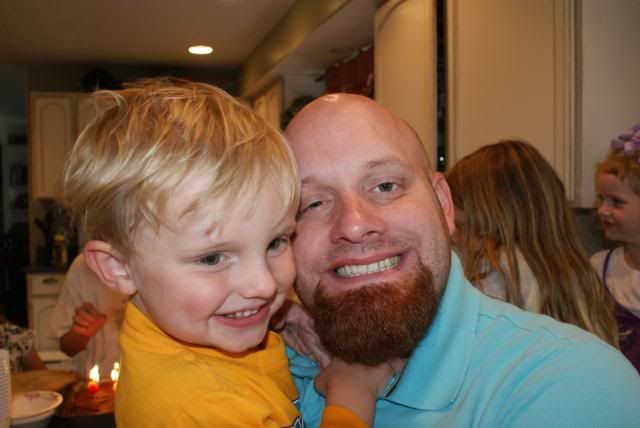 Needless to say we have been spending LOTS of quality extended family time. Sam loves being able to have cousins around basically 24-7. We are constantly doing fun little activities and I made yet another season pass purchase-- to the zoo! Of course Sam loved it because of the little train that you can ride on (of course that is a buck extra-- arggg!). Our family took up an entire car and that was just us moms and some of the kids!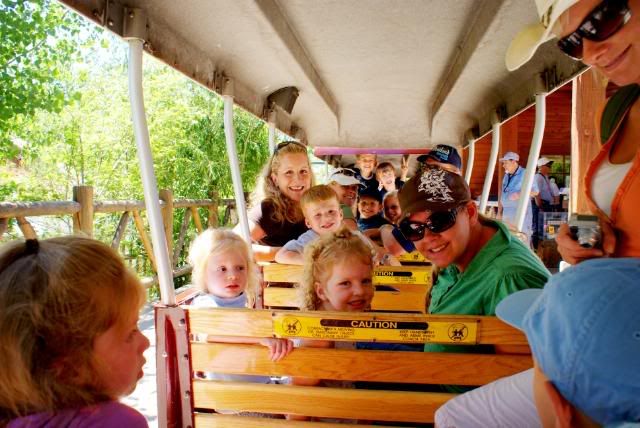 Even though he was in a grumpy mood and I really have no idea why the seat next to Sam was fought over. That always makes you feel good :) He and Ashlyn had fun zooming around and getting dangerously close to some bison.
Breanna and Ally sat behind us looking all cute and tweeny.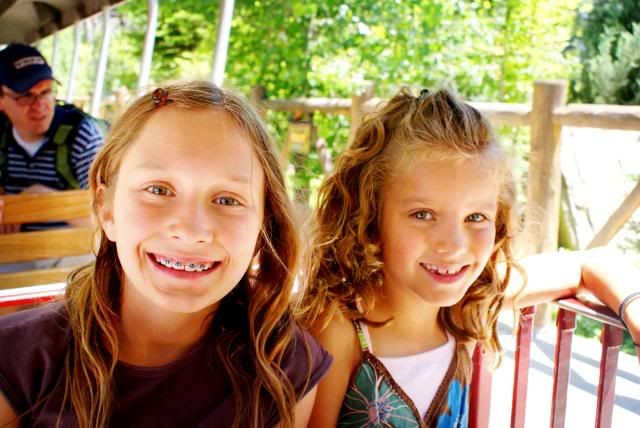 At the playground they had a great time on the ginormous see-saw.
and climbing through all the animals.
(Liam was zonked during this portion of the visit-- he wasn't being pictorially neglected I swear). When he did come to he loved being able to get so close tot he elephants, and even though it wasn't squirting at the time the giant wooden elephant was pretty fun!
Oh and the next time we went with a smaller group Liam was kind enough to chuck one of his crocks into the bird sanctuary river. Thankfully a kind stranger fished it out for me!We also got to celebrate my 28th birthday! We had a fun picnic at this amazing park with Christopher's family. We had a yummy lunch from Kneeders and of course cake! Sam helped me open presents both for me and baby girl.
The kids played a fun soccer game and ran around in the blistering heat. These cute girls are all missing funny teeth but you can't really see it isn't the picture.
That night my family took us to Smoky Mountain Pizza and I had a terriyaki pasta I am still dreaming about. We polished dinner off with my favorite a red velvet cake from Nothing Bundt Cakes.
This place is sooooooo cute and their cakes are amazing. If you are in Sandy I suggest you frequent them and pick up one of their mini bundts!
Then we had our own mini firework show... it didn't go all that well. Liam was terrified and hid in the back of the garage and Sam wasn't to much better.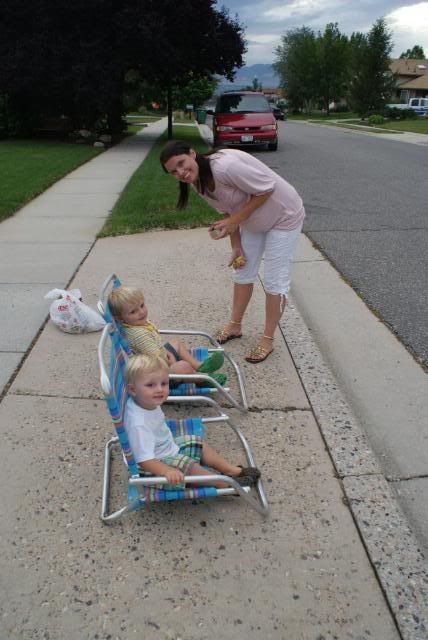 Its okay though it was a good warm up for the fourth. I have to say though that one of the things that we have LOVED is having two of our favorite families right here with us in Draper!!!! Sam just about died when we pulled up to--- FISCHERS HOUSE!!! Well, his grandparents house. It is just down the way from Chris's parents and is amazing. Sam begs to go there all the time. It has a HUGE property with two horses, a barn, a tennis court and a huge hot tub that can basically be used as a swimming pool.
Liam was pretty excited to see Sophers also. We also have probably annoyed the Tillmanns to death with all our calls to do stuff. It is just so fun having them five mins away as opposed to eight hours in Cleveland!


Chris flew in for the weekend and we were lucky enough to spend a fun mellow fourth eating tons fo junk and lighting of fireworks with the Tillmanns on the fourth. The kids were really hesitant at first but most of them came around eventually.


Reese even ended up going crazy with sparklers (which Kristen and I finally said was not allowed anymore after he almost lit several people on fire unintentionally).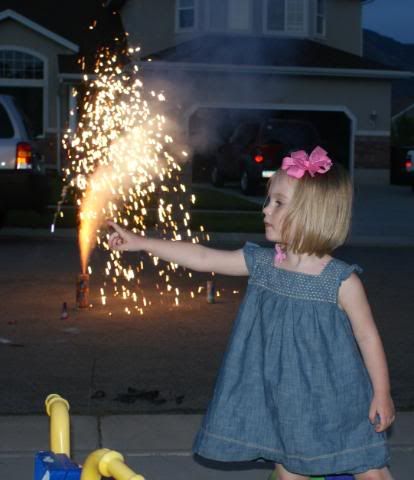 Liam did not warm up though and spent the entire time either hiding in the bottom of his stroller,


in the garage and then finally just asked Chris to put him to bed.
Sam and Lucy loved it though and we had fun mooching off our neighbors firework show. It is nice when someone else is risking the illegal fireworks.
.
Soon to come swim lessons with Lucy and Fischer and a trip to Willard Bay! I'll try to get to that before the summer is over haaa!