Right before Christopher took the bar and little miss Abby was born I did a photo session with all of my nieces. This was prompted by my making two pettiskirts for each of them (I now know why they are usually 80-100 dollars each hello work!) They all looked soooooo adorable in them! It was so fun to give them to the girls and watch them immediately start to twirl when they wore them. We met early in the morning and the girls were all gussied up complete with make up, amazing hair and stellar props (think baby legs, huge lollipops etc.). I took an insane amount of pictures, the girls looked so cute and were having so much fun modeling. I went home and edited the pics and was dying at how fun it was. There were a few that became immediate favorites. After going over them with my sister-in-laws I went home and began organizing them all on my external hard drive. It started making a weird noise (should have been my first clue) and then stopped working all together. I of course freaked out when I went to geek squad and they callously informed me that all my pictures (all of them, Sam and Liam's birth, our time in Europe our time in Williamsburg, Disneyworld, all my photo sessions, my photoshop texture files, EVERYTHING) were gone, and that they hoped I learned my lesson about backing up my files--- they seriously said that, my mouth dropped. What is so awful about this is that my external hard drive was my back up. All our pictures were on Christopher's laptop--- who's hard drive also tanked two weeks earlier. After sobbing for quite sometime Chris took pitty on me and we sent it to a clean room and were ready to fork over the 1800 they quoted us to get our pics back. A very nice lady called us this weekend and let us know that they were unrecoverable-- seriously worst luck ever. This pretty much demolished the portfolio I had been slowly building up. All that was left were a few of the girls pics that accidentally copied to my computer.




The girls laughing at Ava:




Luckily over the past three weeks I have had some pretty fun photo sessions. I got to take two families the Reynolds and the Swansons. The Reynolds had adorable Ava who is just take off walking:




Robyn and Jeff will celebrate their two year anniversary soon. Such a cute little family!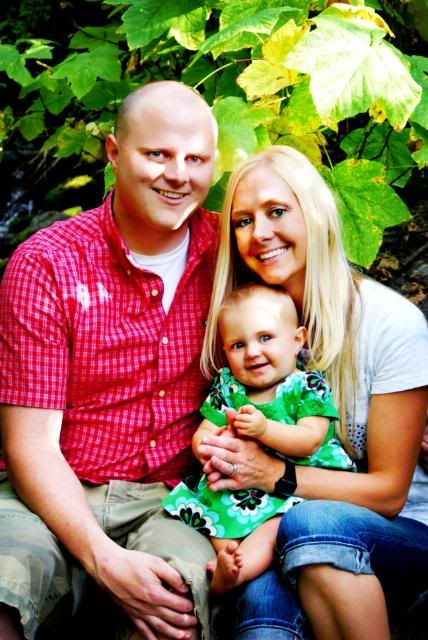 This is the second time I have been able to do family pics for the Swanson family.




It was so fun to look at the last one and see how much the kids have changed!




Ali was such a cute toddler and has become such a gorgeous little girl




The twins are practically teenagers now and Aiden has lost all his cute toddler chub and is all grown up.




Kelly and I took some pictures of her adorable little girls together in their pettiskirts. Morgy's red hair is so cute and I would kill for Ashlyns curls.




Morgy was playing with her webkin frog and on a whim I told Kell to bring it with her and these turned out to be some of my fav pics ever!




We of course had to get pics with Mason. Who Kelly and I swear has an allergy to cameras. The second I would lift it up he would start sobbing. Luckily when he cries you can catch some that look like he is smiling ;)




I love how fluffy the skirts are! The day Kelly came over I had serendipidously just received my package from babysteals with six different pairs of striped baby legs. The purple and blue looked perfect!




Claire and Annie wanted some senior pictures. I have decided teenage girls are by far the most fun to shoot. They don't mind being cheesy to get a good picture and since they all kinda want to be models the ham it up. Add in wardrobe changes and cute personalities and it made for a really fun time! It helps that both these girls are gorgeous!Annie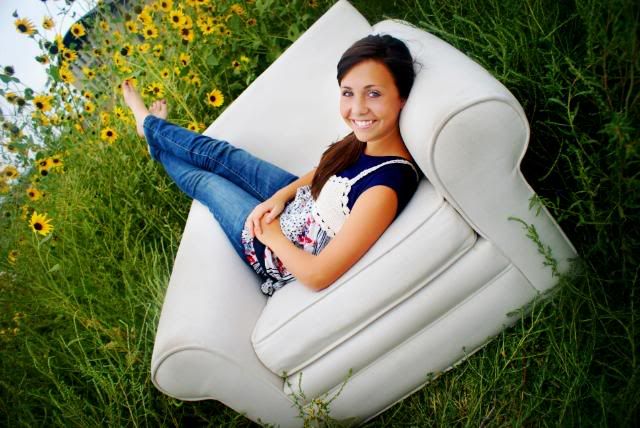 Claire




Their toesies




After telling Claire she needed to open her eyes more (while the poor girl is staring into the sun) and that I was mainly taking pictures up their nose.


Marissa is getting married in a week. She is the sweetest girl and didn't even blink when I stuck her up on a huge rock in front of a huge old tree. Or when people honked as they drove past.




I just about died when she showed me her electric pink heels! How fun is that.




I wish I had approached my bridals with more fun. I was sooo worried about my dress getting stained ro ripped I wouldn't do anything fun.Ali wanted some special pictures in her baptism dress so I suggested we go up to the Draper Temple.



It is a lot of fun getting so much practice. I am still a long ways from where I would like to be but having fun getting there! It is especially hard since photography is an expensive hobby. I would love to be able to do more studio type pics but umbrellas, flash's, screens etc. are WAY out of any sort of dream price range currently... but maybe someday! For now I will keep trying to recover my pics from various family and friends!