I have been neglecting both of my blogs but holy cow it has been busy 'round here! But now the kids are in bed, Chris is at Avitar and my 9 loads of laundry are folded (I am not joking I did 9 loads of laundry today) and all my photo sessions are done with post processing, so I have no excuse. This past weekend was so much fun! I did an event photoshoot in the morning so chris had the cuties. He picked me up after and we headed up to the B&O railway museum. When Sam saw these painted on the walls next to the museum he knew it would be good: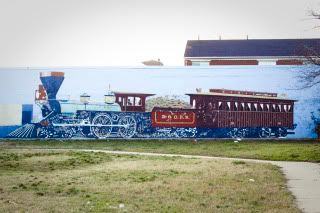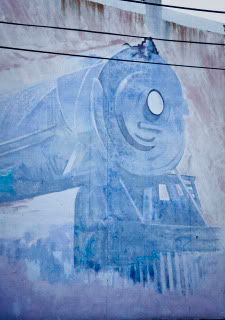 It was so much fun. Sam was begging to get out of the car the minute we got there, he even helped find a parking space right in front of a diesel engine.
When we got inside Sam immediatly ran up to the "douglas train" and stared in awe.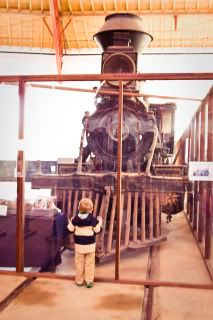 Everyday there are different groups displaying their model trains. Sam and Liam could have spent hours watching all the different trains going around


We literally had to drag them outside for the train ride with Santa. Once we handed them their tickets they got pretty excited. I kept asking Sam to hold still and let me take a picture but he was so excited it was just blurry picture after blurry picture :)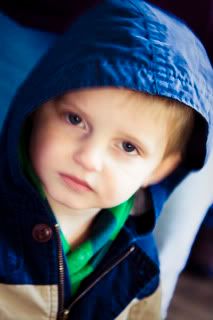 The conductor came by and took care of the tickets.


Liam loved saying choo choo!


I thought the boys might be afraid of Santa but they were excited to see him.


Abby had fun for the first little bit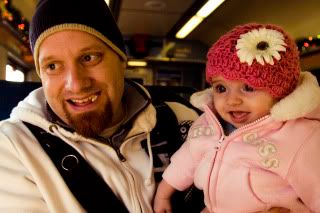 But by the time we started going back and Sam found out unlike the polar express in UT we would not be having hot coco and cookies, everyone was ready to get off. Including Abbers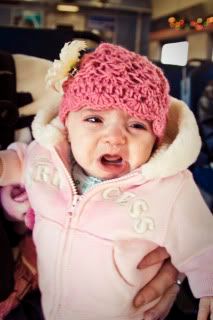 We said goodbye to Santa and head to Anapolis!


Chris had heard about the parade of boats in Anapolis and we both have wanted to visit the city for a while so it worked out perfect. I immediatly fell in love with this city. It is gorgeous! The down town consists of beautiful, small streets with little shops and old architecture. After I saw an adorable childrens boutique across from a cupcake store I decided I wanted to move there! In the city square there was a decorated tree.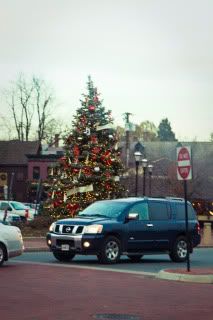 We got dinner at an adorable hot dog place called Pips. The boys meals were called pip squeeks!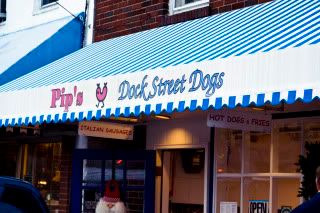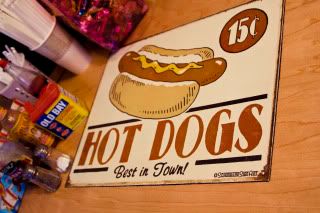 While driving around I fell in love with a wall and chris indulged me in stopping to take a picture: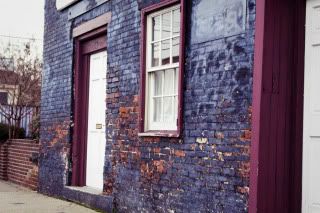 Who wants to drive up there with me and let me take pictures in front of this wall?
The boats are decorated with hundreds of lights and float down the river.
The boats were all lined up and ready to go. We just need to become friends with one of the owners haa!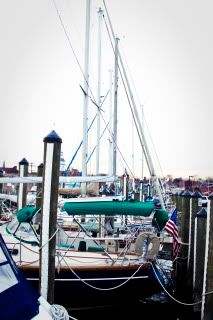 It was freezing cold so we enjoyed the lights from the car then headed home!
The next day we took the boys to the DC temple to see the lights. They LOVED it. Sam has been begging to go back to the temple. And although I know it is because of the lights I love hearing him say "Mom can we PLEASE go to the temple?" He also really wants to go inside and woke up and told me he had "grown bigger so now I can go to the temple!"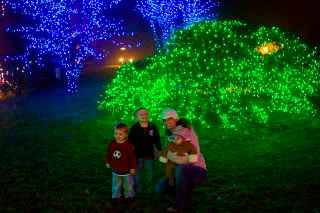 The fog was gorgeous!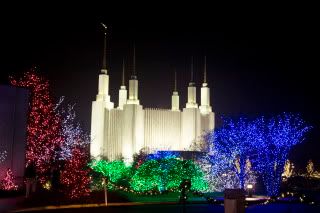 It was a fun crazy weekend!